Augusta GA Spinal Cord Injury Attorneys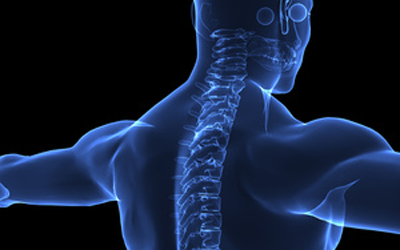 A spinal cord injury can have a devastating impact on a person's life. Victims can suffer from permanent changes in strength, sensation and other bodily functions below the site of the injury. If you've recently experienced a spinal cord injury, it is likely that almost every aspect of your life will be affected. Most spinal cord injuries require comprehensive medical treatment and leave you unable to work for a period of time and decrease your quality of life. The attorneys at Nicholson Revell LLP work with our spinal cord injury clients to ensure they receive the full compensation they are due.
According to the National Spinal Cord Injury Statistical Center (NSCISC), there are an estimated 17,000 new spinal cord injury cases in the U.S. each year. Men account for approximately 80% of new spinal cord injury cases, with vehicle accidents being the leading cause injuries followed by falls, acts of violence and sports/recreational activities.
The spinal cord is a tube of nerve tissue and cells extending from the brainstem sending singles to and from the brain throughout the rest of the body. Despite being surrounded by a column of protective bone, the spinal cord can be severely injured due to several types of personal injury accidents, such as:
Car Accidents
Medical Malpractice
Trucking/Tractor Trailer Collisions
Slip and Fall Injuries
Motorcycle Accidents
Dangerous or Defective Products
Depending on the area and severity of damage a spinal cord injury can result in minor back pain to quadriplegia (partial or total loss of use of all four limbs and torso) or paraplegia (partial or complete loss of the lower limbs and possibly the trunk). Besides paralysis, other symptoms of spinal cord injuries can also include, but are not limited to:
Weakness
Loss of control of bladder and bowels
Loss of motor control
Changes in sexual function
Difficulty breathing
Pain or tingling
Loss of sensation
Between the circumstances resulting in your spinal cord injury, dealing with insurance companies and other legal complications, an experienced personal injury attorney can sort through your legal options for monetary recovery. Nicholson Revell LLP will put to full use our years or experience with spinal cord injury law to investigate the full extent of your damages, so you obtain your full compensation. Our goal is to force the wrongdoer to fully compensate you so you can focus on your recovery from your spinal cord injury. Contact us today for a free legal consultation.