ATTORNEY PROFILES: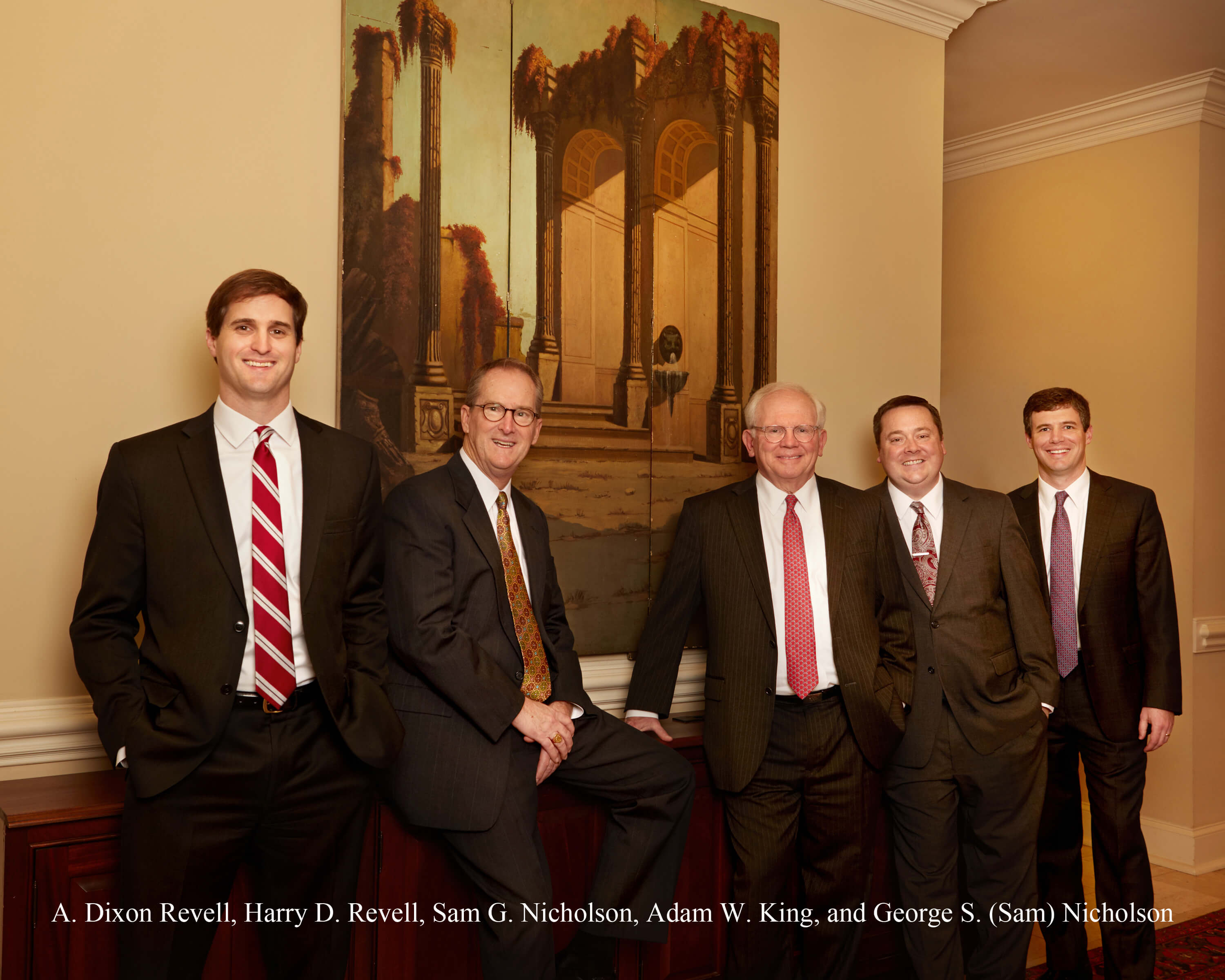 At Nicholson Revell LLP in Augusta, satisfied clients remain our greatest assets. They are the reason our practice represents every case with intelligence, skill, and real experience.
The attorneys of Nicholson Revell LLP have over 80 years of combined experience fighting for clients throughout Georgia. Sam G. Nicholson, Harry D. Revell, Adam W. King, George S. (Sam) Nicholson and A. Dixon Revell have built a proven record of obtaining large verdicts, settlements, and recoveries in all types' personal injury cases. They are committed to excellence in the legal arena and have built a practice based on advocacy and integrity.
In that time, our firm has also earned substantial monetary restitutions and personal security for our clients, and we are very proud of our local reputation in Augusta, Georgia and beyond.
When you need the best legal counsel for your case, contact the law office of Nicholson Revell LLP and learn more about how we can help you.