DEDICATED TO THE LAW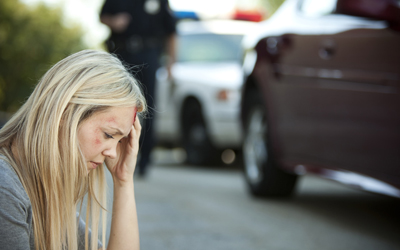 Nicholson Revell LLP of Augusta has a deep knowledge and understanding of personal injury and consumer protection law. Whether you have suffered physically or financially because of the negligence of others, our attorneys have the experience necessary to help you receive the compensation and closure you deserve.
At Nicholson Revell LLP, we built our practice around expertise and resources. We create an essential balance of power in the courtroom that is grounded in expert witness resources and an exhaustive knowledge of injury and liability law.
Our firm is selective in the cases we choose – basing them on merit and subject matter – so we can give your case the personalized, undivided time and attention for the best possible outcome.
Serious Personal Injury and Wrongful Death
Our personal injury attorneys understand the financial, physical, and emotional difficulties faced by those who have been seriously injured. Neck and back injuries, burns, brain injuries, paraplegia – all these conditions can cause tremendous undue suffering when they are the results of negligence. Negligence can even cause wrongful death by tragic accident and leave a grieving family with emotional and financial, burdens.
Nicholson Revell LLP fights to recover fair and just compensation for all damages and loss. We have experience in handling personal injury and wrongful death cases of all kinds, and do not relent until you or your family are compensated and financially secure:
Motor Vehicle Collisions
Medical Malpractice
Nursing Home Abuse & Neglect
Wrongful Death
Premises Liability/Slip & Falls
Product Liability
Burn Injury
Brain Injury
Trucking / Tractor Trailer Collisions
Class Actions
Consumer Protection Actions pertain to cases involving consumer fraud, defective automobiles or parts, identity theft, discrimination, and more. Nicholson Revell LLP ensures that large organizations, corporations, and similar entities are penalized for such wrongdoing.
As consumer protection attorneys, we've seen people harmed financially by irresponsible practices. No matter whom the perpetrators may be – insurance companies, banks, mortgage brokers, debt collectors, financial institutions, or corporations – we represent consumers victimized by all forms of illegal activity:
Consumer Protection
Insurance Coverage & Bad Faith
Violation of Fair Credit Report Act
Corporate Fraud
And more…
If you need expert representation from a local firm you can trust, call Nicholson Revel LLP today at 706-722-8784 to schedule your free legal consultation. We are accessible 24 hours a day, 7 days a week to provide accessibility and availability to all of our valued clients.