Augusta GA Burn Injury Lawyers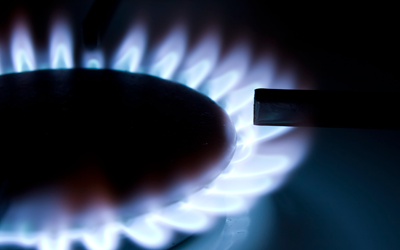 If you've suffered a burn injury due to the negligence of another party or an on the job accident, the Augusta GA based burn injury attorneys at Nicholson Revell LLP are here to help.
Burn accidents can leave victims with lasting physical and mental scars as well as mounting debt from medical bills, insurance premiums, and lost wages. Painful and scarring burns can be caused by a variety of sources such as scalding hot liquids' flammable gasses' explosions and fires. Depending on the severity of the burn, skin and even muscle can be affected or destroyed, leaving victims to deal with a lifetime of bills, rehabilitation, partial or total loss of limb or organ use. If this has happened to your or a loved one call us for a free consultation today.
Our lawyers have years of experience dealing with burn injury cases and will work to diligently to ensure you receive the full compensation you are due under the law. Our burn injury lawyers have handled lawsuits involving:
Apartment Building Fires
Work-related burn injuries
Burns caused by defective products
Burns from Motor Vehicle Accidents including cars, trucks, and trains
Truck and Tanker Explosions and Spills
Electrical Burn Accidents
Scalding or hot liquid burns
And more.
Categories of Burns
There are several different categories of to burn injuries:
First-degree
Second-degree
Third-degree
Without proper treatment, First and Second-degree burns can sometimes worsen to the next higher level of burn injury.
First-Degree Burns
First-degree burns only damage the outer layer of the skin and are typically denoted by redness and pain. These types of burns will usually heal on their own with the aid of over-the-counter creams, ointments and pain medications.
If not properly treated, a first-degree burn can become infected and cause additional problems.
Second-Degree Burns
Second-degree burns damage the first two layers of the skin and are painful as are first degree burns, but appear over a larger area and may also blister and ooze. Burns greater than 2-3 inches and appear on parts of the body such as buttocks face, feet, groin or hands are often considered major burns.
Third-Degree Burns
Third-degree burns are the most severe and can destroy all layers of the skin including underlying tissues such as muscles, tendons, and bones beneath the burn injury site.
Third-degree burns are characterized by skin and or tissue that is blackened and charred, pale or leathery according to the Health Information Library at Penn State Milton S. Hershey Medical Center.
Third-degree burns are deceptive in that they may not hurt as much as first and second-degree burns, but this is due to the extensive tissue loss where nerves were damaged or destroyed.
These types of burns often require medical treatment to prevent infection, aid new skin and tissue growth, and minimize scarring.