Augusta Eminent Domain and Condemnation Lawyers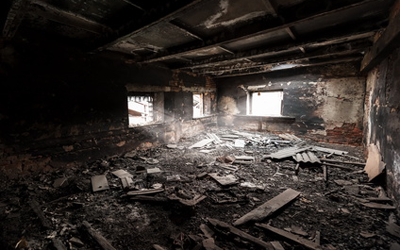 If your property is being seized or damaged by the government or local authority under Eminent Domain, or more commonly called Condemnation Law, contact one of the Augusta GA Eminent Domain and Condemnation lawyers at Nicholson Revell LLP. Our attorneys thoroughly understand these complex laws and are there to protect your best interests.
Our attorneys have successfully tried and won several Eminent Domain and Condemnation Law cases over the years. We have protected our clients from unlawful seizures of land or where the seizure is legal, we have ensured our clients received full compensation for their lost or damaged property.
Simply put, eminent domain allows the government to acquire private property for the benefit of the public. When this happens, property owners often feel helpless and at the government's mercy. The process seems to benefit the government while leaving the property owner at a severe disadvantage.
Under the Fifth Amendment to the United States Constitution and various State constitutions, governments are legally required to justly and adequately compensate property owners of seized or condemned property. There is often considerable debate and frustration when coming to an agreement on property values. This is why you need one of the Augusta GA eminent domain lawyers at Nicholson Revell on your side.
The process of eminent domain generally begins with the government giving the property owner notice of the impending seizure before notifying the public. Next property owners should check real estate information, talk with surveyors and gather all information through government public forums and websites to fully understand what their property is being for and its value.
It is important to gain the aid of an experienced eminent domain lawyer to help ensure your rights are not trampled on by the government and that you receive the full compensation for your property. Contact the offices of Nicholson Revell LLP for a free consultation and to see how we can help you protect your property rights.