Augusta GA Medical Malpractice Attorneys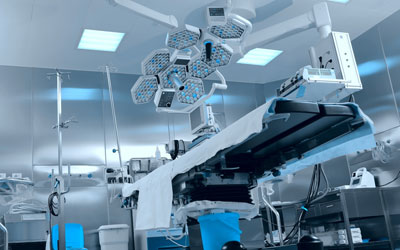 Doctors and medical staff must follow certain standards when caring for patients. When those standards are not met or are ignored patients may suffer serious personal injury or even death. According to a 2016 study by physicians at Johns Hopkins Medical School, more than 250,000 Americans die each year as a result of medical errors. That ranks third for leading cause of death in America behind only heart disease and cancer. While not all medical errors will give rise to a medical malpractice lawsuit, The Augusta GA based medical malpractice lawyers at Nicholson Revell are well versed and have years of experience in evaluating and pursuing Medical malpractice cases.
Medical Malpractice occurs when a physician or healthcare provider's negligence results in injury or death. When you or a loved one is the victim of malpractice, it's important to work with a team of attorneys that understands the issues involved to help you get the compensation and closure you seek.
Our firm's years of experience allows us to help clients first determine whether or not medical malpractice has occurred. Our attorneys work with various experts to determine whether malpractice has occurred and whether that malpractice has caused our clients to suffer injury or death. If the wrongdoer fails to accept responsibility, we are ready to fight for your rights by filing a lawsuit and ultimately try your case to a jury.
Contacting an experienced medical malpractice attorney as soon as possible can put you on the path to receiving the compensation and closure you deserve. By contacting our law offices for a free, no-obligation consultation, we can help you understand the type of claim to file and the levels of compensation you may be entitled to.
Once retained, Nicholson Revell LLP aggressively investigates and pursues all claims for catastrophic injuries and death caused by medical malpractice in all its forms:
Surgical Errors
Failure to Diagnose Cancer and Other Diseases
Doctor and Physician Errors
Inappropriate or Negligently Performed Surgery
Emergency Room Errors
Anesthesia Injuries / Death
Emergency Room Errors
Birth Injuries
Shoulder Dystocia
Erb's Palsy / Cerebral Palsy
Fetal Acidosis
Disfigurement
Placenta Abruption
Inappropriate or Dangerous Treatment Practices
Pharmaceutical Injuries, Medication Mistakes, and Prescription Drug Errors
Hospital and HMO Claims
And more…
The Augusta, Georgia law offices of Nicholson Revell LLP Attorneys at Law, are ready to help you navigate what can be a long and arduous legal journey. Contact us today for a free consultation.