Augusta GA Wrongful Death Attorneys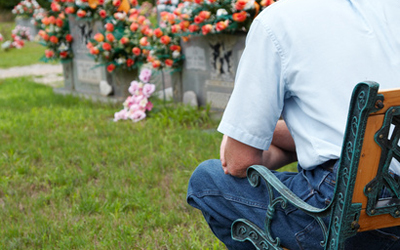 Our wrongful death attorneys based in Augusta GA understand the effects of losing a loved one to the negligence of another and the legal process that follows. We put our expertise, skills, and dedication to work for you to offer compassionate representation and the right legal advocacy for your rights. We will allow you to focus on your family while are building your case against the negligent actor.
While no amount of money can replace a loved one, Georgia law requires the party at fault to pay the full value of the victim's life. A wrongful death lawyer from Nicholson Revell LLP will work tirelessly to help you seek the appropriate damages your family is due such as:
Potential lost wages
Loss of Retirement Benefits
Life insurance settlements
Medical Bills
Changed Quality of Life
Debt
Loss of Parental Companionship, Guidance, and Instruction
Pain and Suffering
Punitive Damages
Burial expenses
Our firm represents individuals and families in the Augusta, GA, Evans, GA, Grovetown, GA areas and the entire CSRA in a variety of wrongful death cases, including:
Fatal Auto Accidents
Defective Products
Premises Liability
Medical Malpractice
Fatal construction accidents
Nursing Home Abuse/Neglect
Trucking/Tractor Trailer Collisions
And more…
Call an experienced Augusta, GA wrongful death lawyer at Nicholson Revell, LLP at 706-722-8784 to discuss your wrongful death suit during your free legal consultation. Our legal team is ready to meet with to discuss your losses and the best way for you and your family to receive the justice and compensation you deserve.